Personal Injury Lawyer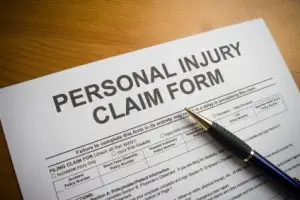 Personal Injury Law
Our team has over fifteen years advocating for the rights of accident victims, and can assist you if you have been injured in an automobile or motorcycle accident, a slip and fall accident or are the victim of a dog bite. We are also experienced in representing clients in wrongful death cases. We work diligently so that your rights are protected and you receive fair compensation for your injuries.
To help ensure that your rights are protected, please be aware of the following:
• DO be aware that any statement you inadvertently make could be used against you so discuss your case only with an experienced attorney.
• DO receive all necessary health care to properly treat the injuries.
• DO tell your health care provider about the injuries caused by the accident.
• DO follow your health care providers' instructions.
• DO keep a journal of how the injury has affected you.
• DO have someone photograph the accident site.
• DO have someone photograph you so there is a record of your injuries.
• DO keep a record of lost time from work.
Contact Us Today for a free consultation about your personal injury case.
Learn more about our other personal injury legal services:
Car and Motorcycle Accidents
Wrongful Death Claims
Slip and Fall Injury Cases
Dog Bites